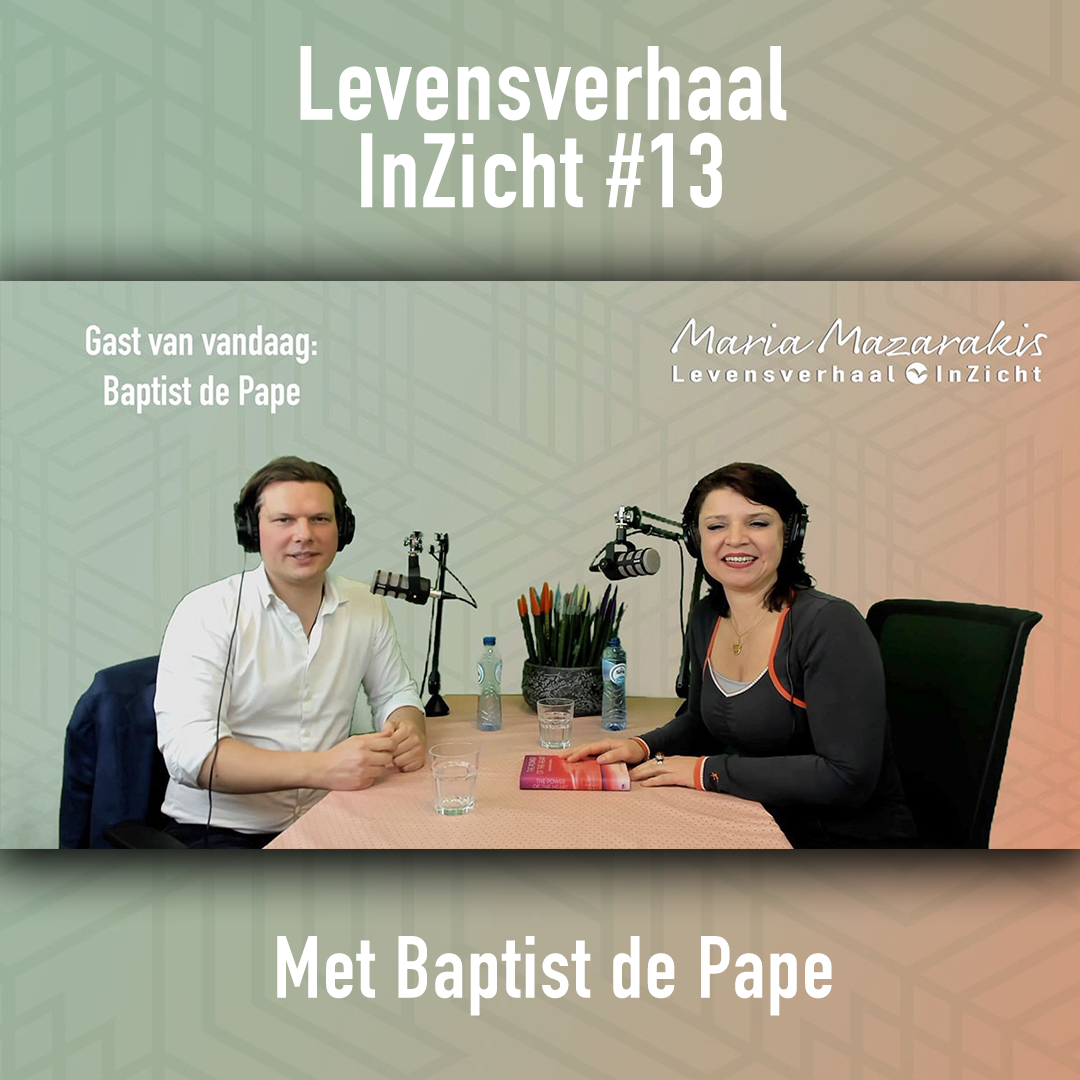 Baptist is auteur en producent van
'The Power of the Heart'
Heb je dit boek gelezen?
Of de gelijknamige film gezien?
Maria spreekt met hem over de kracht van ons hart en over dit mooie project, waarbij hij vele leermeesters van over de hele wereld interviewde over de kracht van het hart, een prachtige film met hen maakte en een boek schreef.
Ik ben vooral benieuwd
Wie is Baptist de Pape?
Hoe leidt zijn hart hem door het leven en waar brengt zijn hart hem dan?
Maria Mazarakis:
Narratief Coach - Coaching via je levensverhaal - Teamcoaching - Podcaster Levensverhaal Inzicht en Ieder1Coach
www.mariamazarakis.nl
Geen podcast missen? Klik op de volg- of followknop van je favoriete podcast app.
Geen video missen? Abonneer je dan op ons Youtube kanaal: http://bit.ly/abonneeroplevensverhalen